Property Watch & Concierge Services
1st Call Home Watch Provides "Carefree Florida Home Ownership" To Our Clients
Bryan is a Certified Home Watch Professional and we are proud accredited members of the National Home Watch Association.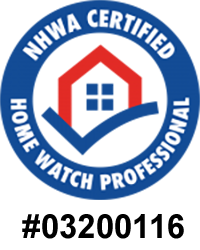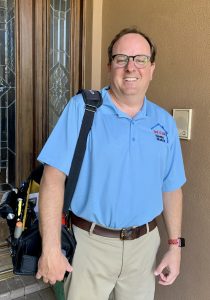 Bryan Smith, Founder/Owner, has lived in the Tampa Bay area with his family for the past 12 years. With his background in IT, experience in real estate investments and property management, Bryan recognized the need for maintaining and caring for properties owned by part-time Florida residents. Being a snowbird is truly the best of both worlds, taking advantage of Florida's mild winters and then returning North for the summer months.
1ˢᵗ Call Home Watch is 100% customer satisfaction focused and here to make movement between homes easier and to help every step of the way.
Bryan grew up in Georgia and earned his bachelor's degree at Georgia State University in Computer Information Systems. His first work was with databases, and he later found himself working in the quality assurance field. While there, Bryan learned that hard work and attention to detail are some of the most important keys to success. He brings that same conscientious, diligent work ethic with him to the home watch industry.
Bryan has also spent many years buying and selling real estate, managing renovations, and maintaining rental properties. He has worked as a Community Association Manager for both Home Owner Associations (HOA's) and Condo Associations. During this time, Bryan has become very familiar with the area's part time residents, and recognized the challenges they face caring for their home while they are away. He saw the need for a professional, quality driven, home watch company in the Tampa Bay area.
Bryan has lived in Michigan and Minnesota and has experienced the cold winters up North and is glad to be a Tampa Bay resident with the year round beautiful weather and active lifestyle it allows. He lives here with his wife, two teenage children, their dog Sandy, and cat Lucy. Bryan's hobbies include long bicycle rides on the Pinellas and Suncoast Trails and activities with his wife and children.
1ˢᵗ Call Home Watch is here to help you enjoy carefree Florida home ownership and peace of mind while you are away. 1ˢᵗ Call Home Watch is a company you can trust and our mission is treat your home as if were our home.
We Offer Weekly And Biweekly Inspections